Begin Issuing Credit to your Customers with Credix by Hadi
Optimize your operations and grow your business with Hadi Finance's tools and services. Retailers can access inventory financing through their Distributors to increase their inventory restock size, empowering them to grow their business.
How It Works
Begin helping your customers make seamless transactions with Credix by Hadi
Register
Request
Disburse
Repay
Register on The Platform
Sign Up as a user on the platform and onboard you business to start applying for Credit for your customers.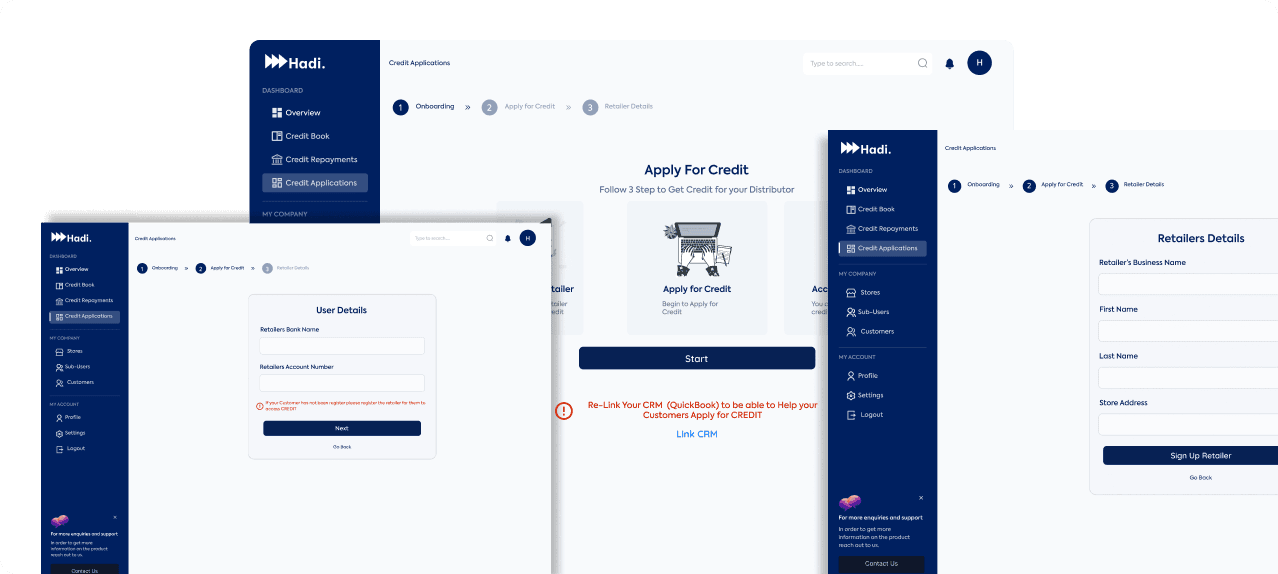 Join us today and unlock the potential for growth and success as we empower distributors and retailers, revolutionizing retail business practices.